Tornado confirmed in Swartz Tuesday evening; more surveys ongoing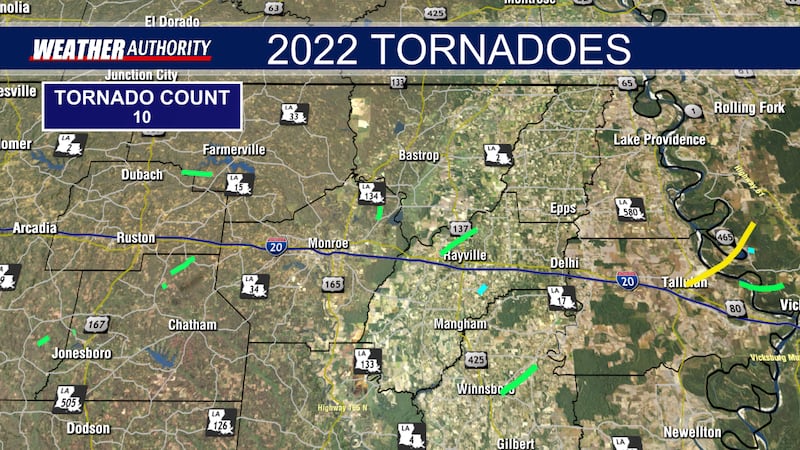 Published: Apr. 15, 2022 at 8:06 AM CDT
|
Updated: Apr. 15, 2022 at 10:50 AM CDT
MONROE, La. (KNOE) - The National Weather Service (NWS) in Shreveport has confirmed an EF-1 tornado in the Swartz community, from Tuesday evening's storms, around 6:34 pm. The tornado touched down near Woodmont Dr and then tracked north-northeast until it lifted around Trichel Ln. One injury was reported.
NWS Official Report:
A brief EF-1 tornado with peak winds of 110 mph moved across the residential areas of Swartz, producing indirect structural roof damage to many homes due to tree snaps and uproots. The peak width was 300 yards with a path length of around 2.5 miles.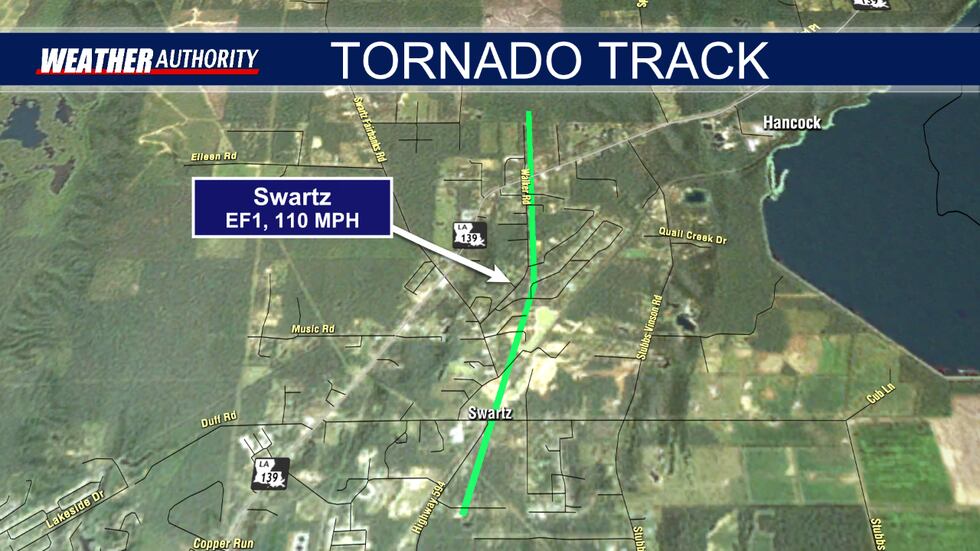 More survey efforts are planned for the coming days.
Copyright 2022 KNOE. All rights reserved.