Lake Charles Police investigating homicide on Mill St.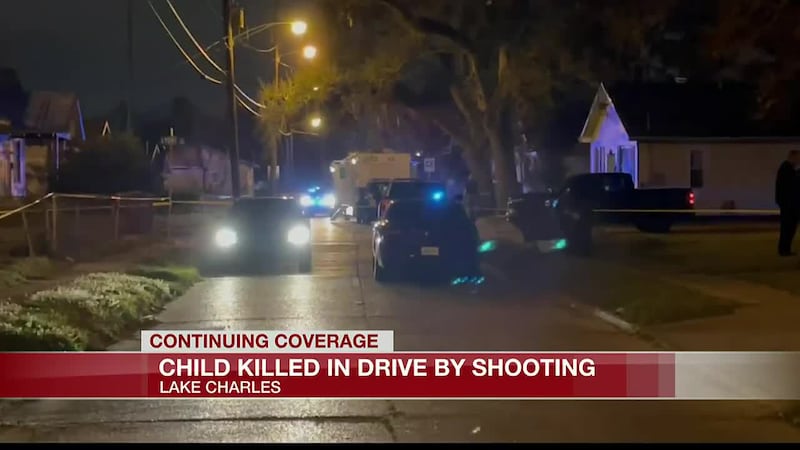 Published: Mar. 21, 2022 at 5:49 AM CDT
Lake Charles, LA (KPLC) - The Lake Charles Police Department says they are currently investigating a fatal overnight shooting near the corner of Mill Street and South Lyons Street.
Draya Michelle Guillory, 6, was watching TV on the couch when the shots were fired, family members said.
LCPD are calling it a drive-by shooting.
"This is not Lake Charles and we will not let this become Lake Charles. My administration and LCPD will have much more to say about this in the coming days, but for now, I first ask everyone in this City to wrap that young girl and her family in your prayers," Nic Hunter, Mayor of Lake Charles said in an official statement.
He went on to ask in part that "Every parent, family member, friend, faith leader or guardian in this city to sit and talk with the young men and women around you. Sit them down and look them in the eyes. Tell them what happened last night... tell them that settling scores with gun violence only leads to pain, suffering, and destruction for everyone involved."
This is a developing story and will be updated as we are able to confirm additional details.
Copyright 2022 KPLC. All rights reserved.