Junior League of Monroe hosts 12th Annual Cinderella Project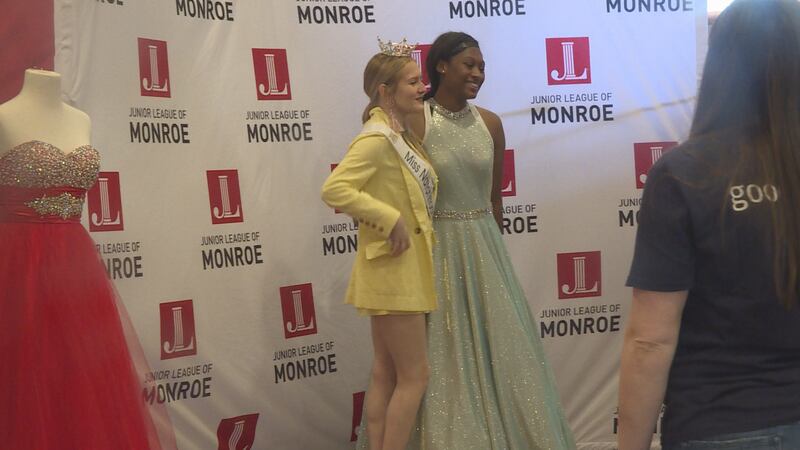 Published: Mar. 5, 2022 at 6:32 PM CST
MONROE, La. (KNOE) - It's the 12th year that the Junior League of Monroe hosted the Cinderella Project and it gives young ladies free dresses to attend their high school prom. The Junior League of Monroe Co-chair Allison Davis says, more than 80 young ladies pre-registered for the event.
She says last year they didn't have a dressing room due to COVID-19, but now the ladies were able to try on the dress to make sure it fits perfectly. Davis says this event is important because so many parents can't afford to buy their daughters a dress. So, this is a way to give back to those who are less fortunate in the community.
"We've had so much community support this year. We had local businesses and restaurants donate prizes to 20 girls so they could walk away with either a free dinner, makeup session, hair session, free jewelry, facials, lashes, or corsages. Most girls in here are brought to tears because of how special they feel being able to get a dress that they couldn't otherwise afford," Allison Davis, The Junior League of Monroe Co-chair of Community Service Outreach.
Davis says they want the ladies to feel special and have a cinderella prom. To find out how to get your daughter involved click here.
Copyright 2022 KNOE. All rights reserved.