Ready for Liftoff! NOAA's GOES-T Satellite is ready to launch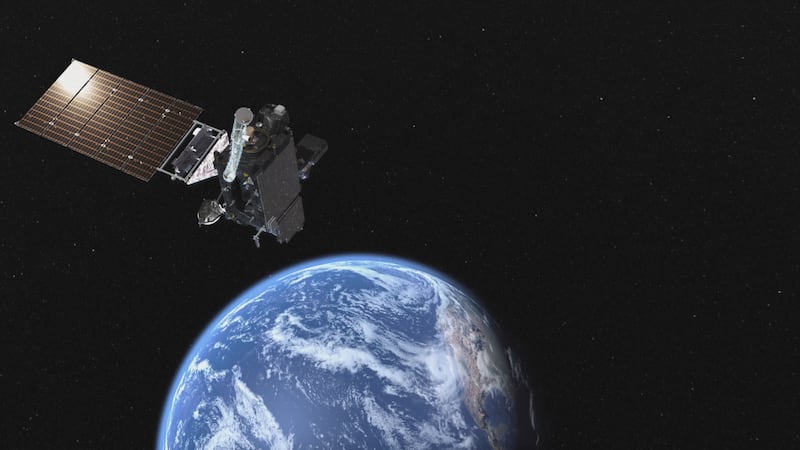 Published: Mar. 1, 2022 at 2:51 PM CST
MONROE, La. (KNOE) - On Tuesday, March 1 at 3:38 pm CST, NASA will launch the GOES-T weather satellite from the Kennedy Space Center in Flordia. GOES stands for Geostationary Operational Environmental Satellite. This will be the third satellite in the GOES-R series, which NOAA officials describe as "the Western Hemisphere's most sophisticated weather-observing and environmental-monitoring system." These satellites currently provide advanced imagery and atmospheric measurements that meteorologists use daily. The real-time data provided by the GOES satellites are critical during severe weather events.
Upon reaching geostationary orbit (about 22,300 miles above the earth's surface), GOES-T will be renamed GOES-18. After it completes checkout of its instruments and systems, the new satellite will operate as GOES-West, replacing the current GOES-17. GOES-18 will watch over Alaska, Hawaii, the US Western Coast, Central America, and the Pacific Ocean extending to New Zealand.
Conditions in Cape Canaveral will be favorable for the launch, with partly cloudy skies and winds out of the N gusting up to 15 MPH.
GOES-T is scheduled to launch on a United Launch Alliance Atlas V 541 rocket from Space Launch Complex-41 at Cape Canaveral Space Force Station in Florida. You can watch the launch live on NASA's youtube channel using this link: https://www.youtube.com/watch?v=q0giRXI3FvA
Copyright 2022 KNOE. All rights reserved.