Last supermoon of 2021 will be on June 24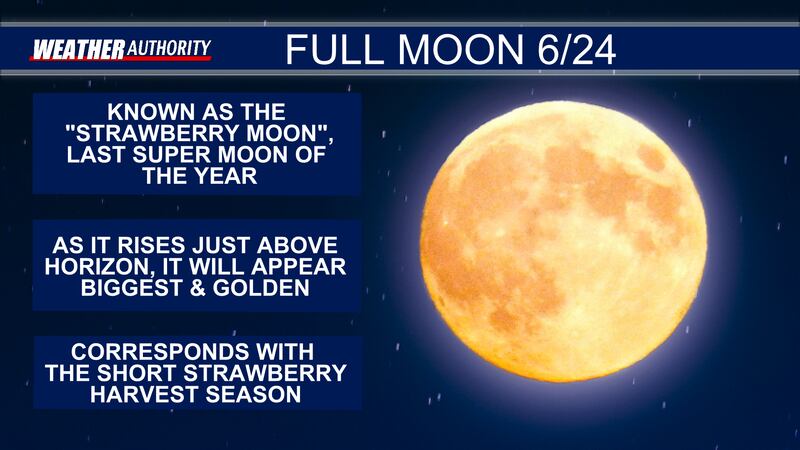 Published: Jun. 23, 2021 at 2:27 PM CDT
MONROE, La. (KNOE) - The June 24 full moon will be the last supermoon of 2021. The Moon will be 224,662 miles away from the Earth. It will appear very bright and golden when it rises above the horizon.
This will also be the first official full moon of summer, which is known as the Strawberry Moon. According to the Farmer's Almanac, it gets its name because it signals the perfect time to harvest strawberries which have a very short growing season.
June's full moon is also called the Blooming Moon, the Green Corn Moon, and the Honey Moon.
We should be able to get a good glimpse of the Strawberry Moon through the partly cloudy sky.
Copyright 2021 KNOE. All rights reserved.