Candy Christophe announces run for Louisiana's 5th Congressional District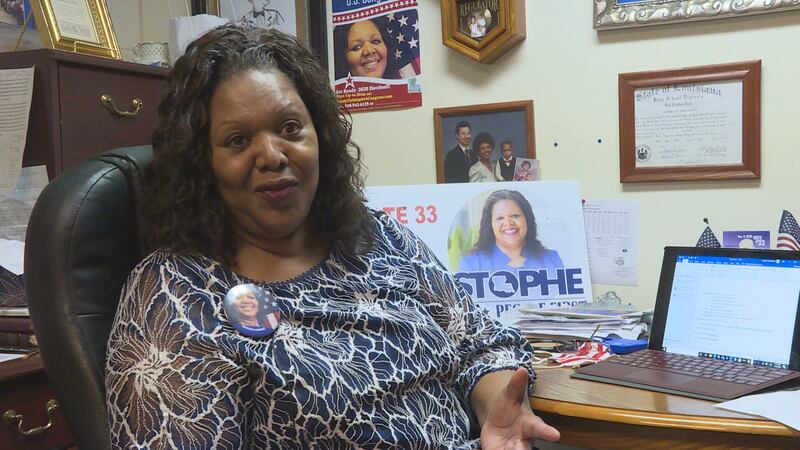 Published: Jan. 5, 2021 at 2:20 PM CST
ALEXANDRIA, La. (KNOE) - Alexandria businesswoman Sandra "Candy" Christophe has announced she will run for Louisiana's 5th Congressional District seat in the upcoming special election.
The Democrat was among several candidates who vied for the seat in November 2020 when the election to replace outgoing Congressman Ralph Abraham was originally held. She narrowly missed making the December runoff.
Luke Letlow ultimately won that runoff against fellow Republican Lance Harris. However, the 41-year-old died on Dec. 29 from COVID-19 complications before he could take office. He was diagnosed just over a week prior.
In a message posted on Facebook shortly after Lutlow's death, Christophe said, "Please allow me to express my most heartfelt condolences to the Letlow family. I pray that God wraps his arms around Julia, Jeremiah, baby Jacqueline and the entire Letlow family. May his soul rest in the eternal love and peace of God."
Christophe says she's running on a "People First" platform of unity, inclusiveness, honesty, and transparency.
"After much prayer, I do not feel relieved of my assignment to serve District 5 as its next U.S. Congressional Representative," Christophe said.
Christophe is the founder of the nonprofit organization, Re-Entry Solutions, and Reentry Advocate.
Her campaign manager says a formal announcement will be made on Jan .9 2021 at Southeastern Louisiana University Alumni Center at 8:30 a.m.
Qualifying for the special election will start on Jan. 20. The primary election will take place on March 20. State Representative Michael Echols is also considering a run for the seat.
You can read more about the late Congressman-elect Luke Letlow by clicking here.
Copyright 2021 KNOE. All rights reserved.