Gov. Edwards explains guidance for Louisiana's Phase 3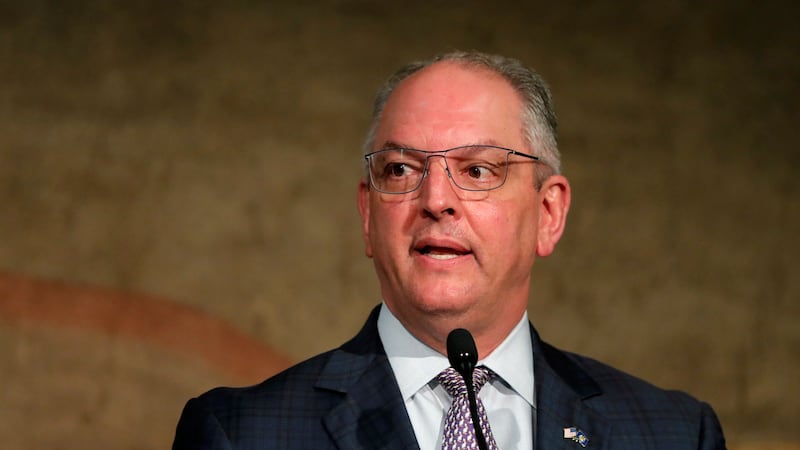 Published: Sep. 11, 2020 at 8:50 AM CDT
|
Updated: Sep. 11, 2020 at 8:00 PM CDT
BATON ROUGE, La. (WAFB/KALB/KNOE) - Governor John Bel Edwards has announced full guidance for Phase 3 of reopening Louisiana's economy during a news conference on Sept. 11.
WATCH THE CONFERENCE BELOW:
According to the governor, the new Phase 3 proclamation will go into effect Friday night. He outlined the following restrictions for Phase 3:
General businesses (including but not limited to restaurants, churches, salons, spas, and gyms) can move to a maximum of 75% occupancy, but with social distancing required.

Bars will remain closed to on-premises consumption in parishes with high incidents of COVID-19. The parishes that have a positivity rate of 5% or lower for two consecutive weeks will be allowed to opt-in, meaning the parish government will have to make the final decision. Those that open will be subject to many restrictions, including indoor restriction of 50% capacity, indoors and outdoors customers will have to remain seated for tableside service only, can have no more than 50 customers outdoors, and social distancing will be required indoors and outdoors, live music will not be allowed, all drinks will have to be ordered at the table and delivered by bar staff to the table, sale of service will end at 11 p.m. and patrons will be cleared from the building by then. Individuals younger than 21 will not be allowed in the bar.

As of Sept. 11, only 5 of Louisiana's 64 parishes could opt in for bars to reopen for on-site consumption of liquor with the new restrictions. Those parishes are Bienville, Jeff Davis, Orleans, St. John and Plaquemines. They have a positivity rate of 5% or lower for 14 days.

Other social gatherings will be limited to 50% capacity with a max of 250 people. Social distancing requirements will go along.

Outdoor crowd sizes are limited to 50% capacity of the outdoor space with up to 250 people if social distancing isn't possible.

Casinos will stay at 50% capacity and 75% gaming positions.

Alcohol sales for on-premises consumption at all venues will end at 10 p.m., including at restaurants, event centers, casinos, and bars.

Sporting events will operate at 25% with social distancing required and without alcohol sales.

The statewide mask mandate will remain in place.

No change to nursing home visitation restrictions. A pilot program that would allow outdoor visitation is being implemented by the Louisiana Department of Health. To participate, a nursing home would have to have no COVID-19 cases in the last 14 days and, like bars, must be in a parish with less than a 5% positivity rate.
Friday marks the first day the state is Phase 3 of the White House's plan for reopening the U.S. economy. Louisiana had been in Phase 2 since June 5.
Gov. Edwards stated that people still need to take the mitigation seriously. Reopening the economy and lifting some of the restrictions only happen when people wear their mask.
As we move into the next phase there isn't really any movement forward behind Phase 3 until we get past the pandemic stated Gov. Edwards.
"Until such time as social distancing is not required then how can you ever go to a 100%," Gov. Edwards said. "I'm not saying there can't be or won't be some adjustments and modifications moving forward."
He was quick to clarify that Phase 3 is not a lifting of all COVID-19 restrictions.
"We don't go from 75% to 100% until the pandemic is over," he said.
Gov. Edwards also said it was "extremely important" for residents to continue to practice mitigation measures such as wearing masks while out in public, social distancing, practicing proper hygiene, limiting activity in public, and staying home when sick.
Click here to report a typo.
Copyright 2020 WAFB, KALB, and KNOE. All rights reserved.